Testimonials
If you have a Testimonial you would like to add about your Experience with Secret Potion, Please Click Here. Thank You!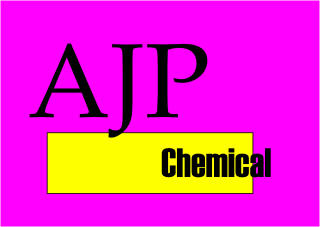 "I was skeptical about trying Secret Potion... but I am glad I did. Secret Potion does what it says it will do and more. I use it on a daily basis and am very satisfied with the results. It takes care of my four-year-old's messes... like chocolate, markers, sodas and most foods she gets on the rugs, walls and upholstery. Stains are no longer a problem."

Stella Perez
"Recently I bought a bottle of Secret Potion at a flea market... but I only bought one bottle since I didn't know how good it was. This is the best stain remover I have ever had!"
Cora Green
Aledo, TX
I had a dog urine stain on my new carpet and tried everything I knew to remove it without success. It was there to stay much to my great disappointment. Then I got some Secret Potion cleaner. I was dubious as to whether or not it would do the job. Much to my amazement it removed it without a sign or odor. I was thrilled.
Thank you Secret Potion. You are in my house to stay.
Maggie P.
Salem, OR
I am using Secret Potion for all my household cleaning including the bathrooms. It is great. It makes the whole house, especially the bathrooms, smell so fresh. I can truly recommend this for stains & odors.
Thanks, B.L.W.
Huntsville, TX
Add the four testimonials below.
I love your Secret Potion. It works! I have used it… in my home and on my boat and am very pleased with how well it cleans and how gentle it is on fabrics and carpet. It leaves the teak woodwork shiny and clean. Secret Potion even removes red wine stains from the carpet and diesel soot from the boat. Thanks for such a great product.
Ellen T.
Petersburg, Alaska
I have been using Secret Potion for some time… It is not only the best spot and stain remover that I have ever used, it makes my stainless kitchen sink just shine and smell great too. My favorite is the Pina Colada, I pour a little in my bathroom commodes each day for freshness. It works wonderful on pet "mistakes" on the carpet. Just a great product with all kinds of uses. Thanks so much.
Carolyn L.
Trinity, TX
I have used Secret Potion for a year, and with the best results I have ever seen. Not only does it clean well but it also leaves the area that you clean with a fresh fragrance. I am the Head Custodian for an elementary school. When the parents walk through the door, their first comment is "it doesn't smell like a school ". I use it on tile and in a carpet cleaning machine. You might say that the Secret is out. Thanks AJP
Kenneth T.
Boerne, TX