Authorized Warranty Station for the Following:
If Your Vacuum Cleaner, Steam Machine, High Speed Buffer, Floor Machine, Extractor, Burnisher, or any other Domestic Vacuum or Commercial Machine breaks down within the Manufactures Warranty Time Frame we can fix it for you.
And if it is past the manufacturers date for warranty bring it to us anyway. We can fix your machine so it'll run like new.
At VACUUM DOCTOR, that is our specialty!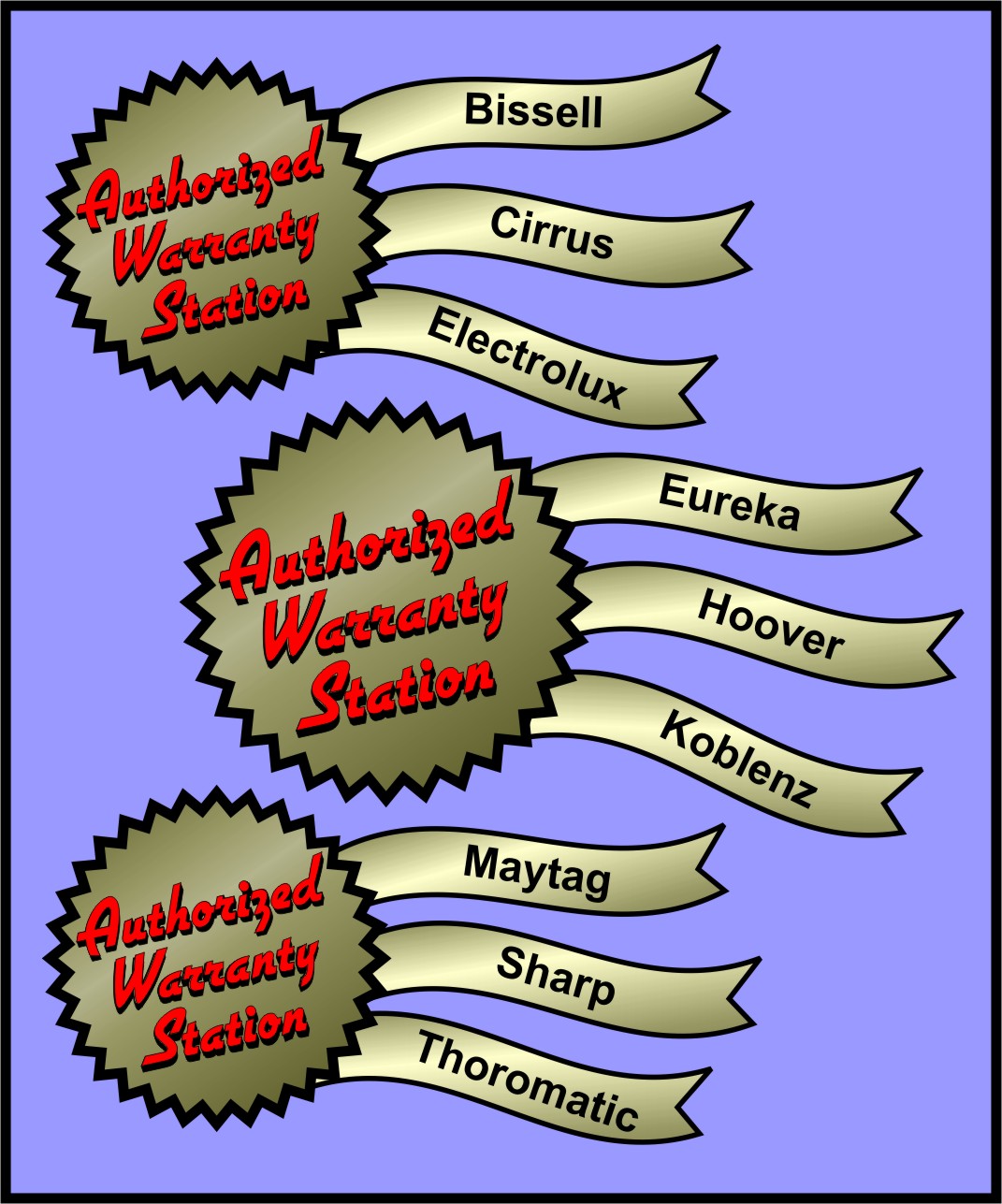 We live in a Disposable Society!
Why pay for future landfill items when you can buy quality merchandise that will be with you far into the future?

Purchase a rebuilt/ refurbished vacuum from Vacuum Doctor and be assured you are not throwing your money away.